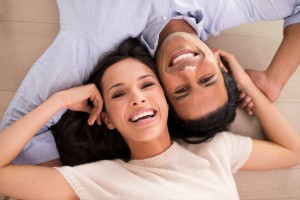 Finding a dentist you'll visit just once is easy. But switching offices every time you need dental care? That's no way to treat your mouth. This year, make a commitment to your oral health. Meriden Dental Group wants you to become the newest member of our family, and that's why we're offering a $99 new patient special! Take advantage of this offer and embark on a journey toward a lifetime of healthy smiles with us.
Meriden Dental Group Committed to Your Smile
Dr. Venu Chimmiri, Dr. Kevin Frank and our whole team are truly dedicated to the health and beauty of your teeth. That's why we're excited to offer this $99 new patient special — something we're also calling our Healthy Smile Special. When you contact our office to schedule your appointment and mention the special, you'll receive the following services — all for just $99.
Complete cleaning

Full set of digital x-rays to check for cavities and infection that may be hiding

A video tour of your mouth

An oral cancer screening

Healthy gums checkup to evaluate your risk for gum disease

TMJ and occlusion evaluation
These services are invaluable steps to ensure the continued health and wellness of your smile — and at $99, our new patient special offers neighbors like you a remarkable value! (And even if you're not a new patient, we have some wonderful deals for you, too. Click here to see all our special offers!)
Comprehensive New Patient Exam
Our new patient special is a wonderful deal for you, but our new patient special isn't just some gimmick to get you into our office once and never again. We want you to experience the top-notch level of care Meriden Dental Group has to offer, with the hopes you'll become a lifelong patient! Because we know that when individuals and families have a dental team they can rely on, oral health dramatically improves — and that's our number one goal, after all.
About Our Team
When you choose Meriden Dental Group as your dental team, you'll benefit from the unique combination of passion and experience that our doctors have to offer. Dr. Venu Chimmiri and Dr. Kevin Frank have been improving smiles in our community for decades! In fact, Dr. Chimmiri was actually named one of the Top Dentists in Connecticut in 2014.  
Schedule Your New Patient Visit Today!
At Meriden Dental Group, we want to help you smile healthy and bright for years to come. Contact us to schedule your appointment with the dentist in 06450 — and don't forget to take advantage of our $99 new patient special! It's just one way we make providing access to good dental care in Meriden a priority. Book your visit online today!