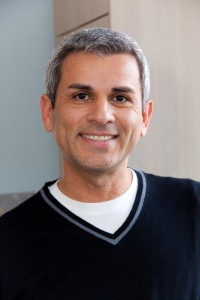 If you're missing one or more teeth, it's time to do something about completing your smile. Our patients who lived with tooth loss before having it fixed tell us it's like night and day, the difference between a complete and gapped smile. Dentures are one wonderful option you've got for tooth replacement — a solid, natural-looking solution that can encourage your continued oral health, too. Learn more about how dentures can transform your smile from your 06450 dentist at Meriden Dental Group today!
Meriden Dental Group offers transformative dentures
You may still be getting used to the thought of dentures, but your family dentist in Meriden wants to assure you that today's modern dentures are far more comfortable, life-like and affordable than ever before! In fact, they could be just the solution you've been hoping for.
Some of the benefits of dentures include:
Restored ability to eat, speak and smile without worry

A more youthful appearance

Increased oral health

Higher self-confidence
Your dentures can be full or partial, and supported by dental implants, or not. Let's look more closely at what each of those things means.
Full dentures replace a whole row of teeth, partials don't
As the name implies, full dentures help you replace an entire row of top or bottom teeth. They're attached to a gum colored base and fit securely into your mouth using either natural suction or an over-the-counter denture adhesive. Partials, on the other hand, replace several teeth missing from different places in the mouth. They may be secured with brackets or clips.
Keep in mind, however, that your full or partial dentures can also be secured by the stablest thing of all…
Implant-supported dentures are the best choice
If you want the best fitting device and continued oral health, dental implants are what you want supporting your tooth replacement. They're tiny titanium posts that are surgically implanted directly into your gum, and a process called osseointegration allows them to become one with the jawbone — meaning they're super sturdy, and prevent the mouth's degeneration, too.
Good candidates for dental implants have plenty of existing jawbone structure, and are in good oral and overall health, too. Patients dealing with gum disease or conditions that affect the immune system, like diabetes or HIV, are not successful candidates for dental implants.
Learn more about dentures in Meriden CT today!
Contact our office to learn how you can complete your smile with dentures in 2016! Our passionate doctors and excellent staff can't wait to help you enjoy the benefits of a full set of teeth once again. Book your appointment online today!