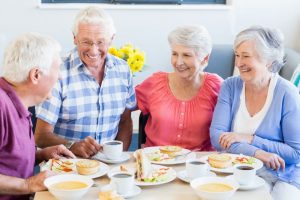 There are a lot of good things to be said about dentures. They are attractive, cost-effective, and easy to care for. But they do have a few disadvantages. For example, they do not have the strength or chewing ability of natural teeth. Therefore, they might require you to make some changes to your eating habits. This blog post explains what foods you should avoid if you have dentures and why you should do so. You will also find information on an alternative to conventional dentures that can allow you to eat virtually anything.
Sticky Foods
If you have a sweet tooth, you might gravitate toward sticky treats like taffy and caramels. Unfortunately, such items can cling to your dentures and be difficult to remove. They also run the risk of pulling your dentures right off your gums! It is best to eat softer sweets that will be gentler on your prosthetic teeth.
Food with Small, Hard Parts
It is best to avoid foods that have small, hard parts that could get lodged beneath your dentures and irritate your gums. Popcorn, nuts, and seeds are a few items that fit into this category. As alternative snacks, try pitted olives or berries.
Raw Vegetables
Even though raw vegetables are a great source of many nutrients, they can be quite hard. Therefore, they can be challenging for denture wearers to consume. Particularly if you are new to using your prosthesis, try to eat mostly well-cooked veggies that are easy to chew.
Tough and Chewy Meats
Certain cuts of meat can be wearisome to eat if you have dentures. It is smart to choose softer options, like poultry, fish, and slow-cooked meats. If you do try to eat something tougher, be sure to cut it into small pieces before you place it in your mouth.
Highly Pigmented Beverages
Coffee, tea, red wine, and other highly pigmented beverages can be delicious. Unfortunately, they could stain your dentures if you over-consume them. Try to moderate your intake. It is also helpful to enjoy them through a straw so you can minimize their contact with your teeth.
Implant Dentures Provide More Food Freedom
Traditional dentures can be a wonderful provision, but as this article has shown, they come with a list of dietary restrictions. If you would like to be able to enjoy virtually any meal or snack, ask your dentist if you qualify for implant dentures. Implant dentures are anchored in the jawbone via titanium cylinders that bond with the surrounding tissue. Therefore, they provide an incredibly strong bite force that can handle a vast range of foods, including tough and chewy items.
Dentures require you to alter your diet. Use the above information to protect your oral health and your new teeth.
Meet the Practice
The experienced team at Meriden Dental Group proudly provides dentures, implant dentures, and denture maintenance services to our community. If you have questions about what to expect with various forms of tooth replacement, we are ready to have a conversation with you. Contact our office at 203-404-6800.