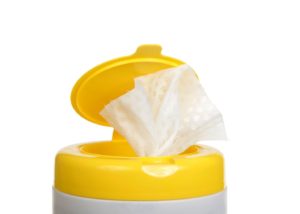 COVID-19 has changed many of the details of how dental offices operate. Before the disease broke out, your dental team may have had a somewhat simple procedure for preparing to treat you. They would wash their hands, put on a clean mask and other personal protective equipment, and ensure that they were using sterile instruments. Now, however, a much stricter dental safety protocol in Meriden is necessary to protect both patients and dental staff members. In this article, we will discuss just a portion of that protocol.
Champions for Safety
Your dentist in Meriden and their team members strive to be true champions for safety. They adhere to all relevant guidelines from the Centers for Disease Control and Prevention, the American Dental Association, and other reputable organizations that are designed to prevent the spread of illness. They give each other friendly but straightforward reminders on how they can maintain the highest standards of cleanliness, and they educate patients about how they can contribute to a safe and healthful dental office environment.
Daily Health Checks
Everyone must keep a close eye on their own health during a pandemic. That is especially true of dental professionals, who work closely with their team members and the public. Therefore, the staff in your local dental office undergo a quick health screening every day before they begin work. The screening includes a questionnaire and a temperature check. Patients are required to undergo a similar screening before each of their appointments.
Changing Work Clothes at Work
In the past, you may have occasionally seen members of your dental team wearing their scrubs while they were running errands at the post office or grocery store. Now, you are quite unlikely to see that. Dental professionals must travel to work in their normal clothes. When they arrive at the office, they change into freshly cleaned scrubs. By doing so, they minimize the risk that their clothing will transfer contagions to patients.
Frequent, Thorough Cleaning
Dental practices have always had to adhere to strict cleaning standards, but now they have taken their cleaning practices to a whole new level. They disinfect all countertops, reception chairs, door handles, and other surfaces at least three times each day. They wipe down the operatories between patient appointments and perform a deeper cleaning of the office every evening after closing.
In this article, we have explained just a few of the steps that go into making sure the dental office is a safe place for patients. Your overall wellness is one of your dentist's top priorities!
About Meriden Dental Group
Meriden Dental Group is home to two general dentists, an orthodontist, and an oral surgeon, all of whom are deeply committed to providing excellent care in a safe and welcoming environment. They are working hard to ensure that our office adheres to the strictest anti-COVID-19 measures. If you would like to know more about what we are doing to protect patient health and safety, contact us today at 203-235-3539.