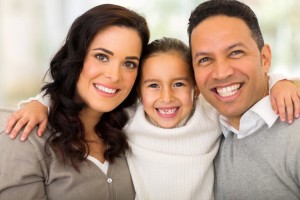 Finding the right dentist for your family can be a conundrum. Most people start with the referrals of their trusted friends and family members, but for various reasons that resource doesn't always work out. The Internet might be your next stop, but how do you know those Yelp reviews are real? If you're looking for a family dentist in Meriden, CT the Meriden Dental Group has some tips for finding the right fit.
Ask the Right Questions
Don't be afraid to interview your new dentist and their staff. The most important factor in finding a new family dentist is that you feel comfortable and confident about your choice. After all, you're entrusting the oral health of your entire family to this team. While it will be different for every circumstance, here are a few helpful questions to ask your prospective dentist and some tips to keep in mind.
How Long Has Your Prospective Dentist Been in Practice?
The answer to this question will give you an idea of the level of expertise your dentist brings to the table. Are they a well-established and active member of the community they serve? It doesn't hurt to ask the staff how long they've been with the dentist. A stable and happy staff creates an excellent office atmosphere as opposed to high office turnover.
Does Your Prospective Dentist Offer Specialty Services?
This question is especially helpful when you're seeking particular services such as dental implants or cosmetic veneers. You'll want to make sure that your dentist is skilled at providing the service you need. If you're seeking cosmetic dentistry, ask to see a portfolio of before and after cases that the doctor has performed. Seeing their work and the finished product will give you a good idea if this dentist is the right fit for your needs.
Is the Office Child Friendly?
When you're seeking a family dentist, you may have children's needs to consider. It'll save you a great deal of time to have your entire family's needs met at one dental office, rather than having to take the kids somewhere else for their dental care. Visit the office yourself first, so you can determine if it feels warm and inviting for children. Ask the team members what services they offer for children and how many children they typically see at the practice. Ensuring that your child has a positive experience at every dental visit should be your top priority and theirs.
Dr. Venu M. Chimmiri wants to be your dentist in Meriden, CT! We welcome patients of all ages at Meriden Dental Group and we strive to create a comfortable and friendly environment for both adults and children. Dr. Chimmiri offers preventative, restorative, and cosmetic dental services that are designed to meet all of your dental needs. We also offer advanced services such as implant placement and restoration so we don't have to send patients anywhere else for their care. Contact our office today to schedule your cleaning and checkup; we look forward to meeting you!