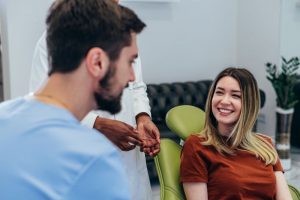 As everyone is adapting to steady increases in their cost of living, many people are searching for ways to reduce their expenses. You might be cancelling subscriptions and services that you do not use very often or that have purely superficial benefits. But what about your dental insurance? Is that an extra expense that should be cut out, or is it a valuable provision that can help you save money? This blog post discusses why your policy is worth its cost.
Preventive Care Is Covered
Most dental insurance policies completely cover the cost of preventive care, including things like checkups, cleanings, and routine X-rays. For most people, the value of such services alone exceeds the cost of an insurance policy's annual cost. This is especially true for individuals who have an employer-sponsored dental plan.
You Can Prevent Expensive Procedures
If you make it your habit to attend a checkup with your dentist every six months, you give them the chance to diagnose oral health problems in their early stages, perhaps long before they start to cause noticeable symptoms. If they identify any issues, any required treatment is likely to be simple, quick, and affordable. For example, with the help of your insurance policy, you might pay just 20% of the cost of a filling or other basic restorative procedure.
If you got rid of your insurance policy, you would be less likely to attend routine dental exams. Oral health issues like cavities and gum disease might advance to the point where they are quite severe. You might have to pay several thousand dollars to restore your smile's wellness.
You Can Protect Your Overall Health
There is a well-established link between oral health and overall wellness. For example, advanced gum disease is associated with a heightened risk of stroke, heart attack, dementia, and type 2 diabetes. If you use your dental insurance policy to maintain a healthy smile, you could delay or prevent the onset of serious medical conditions and thereby save money on your overall care costs. You could even extend your life!
You Can Get Emergency Care
Some dental emergencies seem to come out of nowhere. Fortunately, most dental insurance policies provide one emergency exam each year at no additional cost. Many emergency treatments are also at least partially covered under insurance benefits. You will not have to let financial worries add to the stress of an urgent oral health problem!
Dental insurance might seem like an unnecessary expense, but nothing could be further from the truth. If you use your benefits, they can practically pay for themselves!
Meet the Practice
Meriden Dental Group strives to provide top-quality care for our community. We understand that many patients have concerns about the cost of our services, so we charge reasonable prices. We also welcome more than 200 different dental policies. To learn how we may be able to help you maximize your benefits, contact us at 203-404-6800.