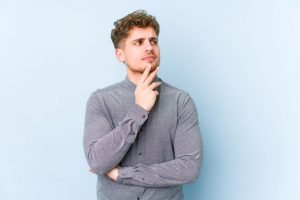 When you see your dentist for a routine checkup, you might expect to hear good news. After all, you try to take good care of your teeth, and your mouth is not in any pain. It may come as a big surprise, then, if you learn that you need to undergo root canal therapy. What are some signs that a root canal is necessary? Why this procedure sometimes necessary even when a patient is not in pain? Read on below to learn the answers.
What Are Some Signs that a Root Canal Is Necessary?
A severe toothache often indicates that there is an infection in a tooth's innermost layer (called its pulp). If you experience this symptom, you may readily accept the recommendation for root canal therapy because it is one of the most effective ways to end dental pain.
However, pain is far from the only sign that root canal treatment might be needed. Other indications include:
A tooth that has a darker color than the ones around it
Visible damage to a tooth (such as a chip or crack)
Sensitivity to hot, cold, and pressure
A pimple-like bump on the gums
No Symptoms? You Still Might Need Root Canal Therapy
Even if you are not in pain, and you have not noticed any other signs of a dental problem, your dentist might recommend treatment for any of the following reasons:
There is a new infection. A routine X-ray might reveal a problem within a tooth that is not yet severe enough to cause pain. Undergoing treatment as soon as possible can help you avoid future discomfort.
The nerve inside a tooth has died. After a nerve dies, it becomes incapable of sending pain signals to the brain. However, the infection that killed the nerve may still be present. It can continue to spread and cause problems. Root canal therapy can help to stop it.
A damaged tooth needs a crown. A tooth may need a restoration, but due to damage, it might not have adequate structure to support a new crown. After root canal therapy, a dentist can place a post inside the tooth so it can thereafter serve as a sturdy base for its restoration.
Do Not Wait to Be in Pain
If you are reluctant to undergo root canal therapy, it is perfectly fine to seek out a second opinion from another dentist. However, remember what might happen if you delay treatment for too long. You could end up with a powerful toothache. Even worse, you might end up losing your tooth altogether.
The news that you need a root canal could be surprising or shocking, particularly if you are not in pain. However, you can be confident that your dentist has your best interests in mind when they make any treatment recommendation.
Meet the Practice
The dentists at Meriden Dental Group proudly offer a range of general oral health services, including root canal therapy, in a comfortable and welcoming environment. To learn more about them and how they may be able to serve you, contact them at 203-404-6800.