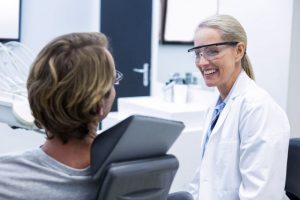 A severe toothache can be one of the most distracting and bothersome types of pain. If you are suffering from this issue, you should contact your emergency dentist as soon as possible. After they examine your mouth, they will recommend a procedure to relieve your pain. What if you have multiple treatment options? How can you choose the best one? This blog post discusses some of the pros and cons of root canals vs. tooth extractions.
What Do They Accomplish?
Often, the cause of a bad toothache is an infection in a tooth's pulp (its innermost layer). An extraction removes the entire tooth, taking the damaged tissue with it and cutting off the infection at its source.
Root canal therapy is more complex. During the procedure, your dentist uses special instruments to access the tooth's interior chamber and remove both the infected tissue and the tooth's nerve. (The nerve is responsible for sending pain signals to the brain, so its removal results in a fast end to a horrible toothache.) A successful root canal can restore reliable function to the treated tooth and allow it to endure for decades longer.
Which Is Better for Your Oral Health?
In most cases, dentists recommend root canal therapy over an extraction because they want to help patients retain their natural dentition. This comes with a few significant advantages:
Preventing dental drift and jawbone deterioration. When a tooth goes missing, the nearby teeth can begin to drift out of place, and the jawbone starts to lose its volume and strength.
Preventing future tooth loss. Tooth loss is frequently a precursor for further tooth loss.
Heightened confidence. Most patients feel more confident when they are able to retain all of their natural teeth.
Reduced costs. Although a root canal costs more than an extraction, it can help patients save money because it eliminates the need to pay for tooth replacement, such as a dental implant or bridge.
Of course, root canal therapy is not always the superior choice. If the damage to a tooth is extreme, it may be wiser to remove it altogether.
What Is the Bottom Line?
Both root canal therapy and extractions are valid ways to address an infected tooth. Your dentist will let you know which option they believe is best for your specific circumstances.
Meet the Practice
The team at Meriden Dental Group proudly provides gentle, compassionate oral care in our modern office. If you have questions about your options for addressing a toothache, we would be pleased to speak with you. Reach out to us at 203-404-6800.