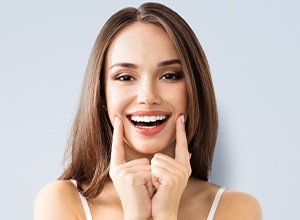 If there's one thing a good dentist should be, it's prepared for any situation. You'll be happy to know that if you need an oral surgery in advance of your dental treatment, the Meriden Dental Group is experienced and highly qualified to perform a number of oral surgical procedures, right in our Meriden office. The dental care you need, all under one roof? That's the quality and convenience you want. Keep reading to learn about the oral surgeries we perform, and how you can prepare for a healthy, successful procedure when the time comes.
The Dentists You Trust Perform Oral Surgery in Meriden CT
No one ever expects to need the sort of dental treatment that requires oral surgery first, but when the time comes, you'll be relieved to know you don't have to look far. The Meriden Dental Group team provide the following procedures in our Meriden office.
Frenectomy: Removes the thick tissue between the upper front teeth and the lip which causes a gap in the teeth or a speech impediment in younger patients.

Excision biopsy: Used in oral cancer screenings.

Dental implants: The best option in tooth replacement, which provides a stable foundation for a new prosthetic tooth.
Preparing for Your Oral Surgery: Simple Steps
Getting ready for Meriden oral surgery can include any number of steps, depending on you and your lifestyle. Below are some of the most common recommendations we have for our patients undergoing an oral surgical procedure.
Arrange a helping hand. Ask a loved one to drive you to and from your oral surgery, and to help you fill any necessary prescriptions beforehand or immediately after your procedure to make sure you have them on hand as soon as you need them.

Follow all pre-operative instructions carefully. If you were instructed not to eat after midnight before your surgery, don't. These instructions are crucial for the success of your procedure.

Know what to wear. Plan your surgery outfit carefully — wear loose-fitting, comfortable clothing, and leave the jewelry at home. Also try to go without your contact lenses, if possible, and don't wear any makeup (especially lipstick) to your surgery.

Plan your post-surgery diet. Depending on what your oral surgery is, you'll probably need to maintain a soft foods diet for the first few days after. Plan ahead by stocking up on soups and other things that you'll find easy to eat. Remember to avoid eating through a straw — smoothies and other purees can be eaten with a spoon.
Questions? Call The Meriden Dental Group Today
If you've got an upcoming dental surgery and have remaining questions to help you prepare well, please don't hesitate to call our Meriden office. Our passion is helping patients of all ages achieve their best smiles — and we're here to help make sure your oral surgery goes as smoothly as possible. Call us with questions or to schedule your appointment with the emergency dentist in Meriden CT today!