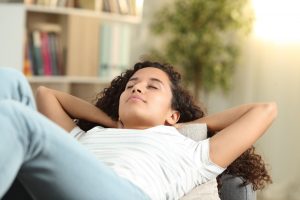 The prospect of undergoing root canal therapy is often a cause of anxiety, but in reality, this procedure is relatively comfortable. Thanks to modern dental techniques and anesthesia, patients feel little to nothing while their dentist is working to preserve their damaged tooth. After a root canal in Meriden, though, some soreness and other mild symptoms are to be expected. In this blog post, we will discuss what you might experience in the days following your treatment.
Discomfort and Tenderness
Keep in mind that root canal therapy is a minor surgery. As such, it is normal for things like inflammation, bruising, and swelling to occur during the first few days of your recovery. These are signs that your body is working to heal the treated area. Any pain you experience may not be from the tooth itself (because the tooth's nerve was removed during your root canal). Rather, it is more likely to come from the nerves in the tissue surrounding the tooth.
You might be prescribed a pain medication to help you cope, or you may do just fine with over-the-counter pain relivers. Avoiding vigorous physical exertion, not chewing with the treated tooth, and carefully following other post-op instructions can help to keep your discomfort to a minimum.
Restoring the Tooth
It is common for dentists to provide a crown for a tooth that has been treated with root canal therapy. This usually happens within a few weeks of the initial appointment. The crown's purpose is to protect the tooth from further damage, restore its strength, and in many cases, renew its appearance. Once the crown is in place, it might feel a little odd at first, but after you adapt to it, it should feel like a normal, functional part of your smile.
When to Call Your Dentist
You should call your dentist if you have any concerns at all while you are recovering from your procedure — they are ready and willing to answer your questions! It is especially important to seek their guidance if you experience any abnormal post-op symptoms, such as:
Severe pain
An abscess near the treated tooth
Heightened dental sensitivity or swelling (after the initial recovery period)
Discharge from the tooth or the tissue around it
These symptoms might indicate a failed root canal, which usually means that during the initial treatment, not all of the damaged tissue was removed from inside the tooth. You might require endodontic retreatment. (Failed root canals are rare — in fact, according to one study, they are successful about 97% of the time.)
Do you have an upcoming root canal treatment? Being well-informed about what to expect during your recovery can help you head into your procedure with confidence.
Meet the Practice
Meriden Dental Group features a team of talented, experienced professionals. We are focused on providing excellent treatment in a welcoming environment. Root canal therapy is among the restorative services that we offer. If you have questions about what to expect from it, we invite you to contact us at 203-580-6693.