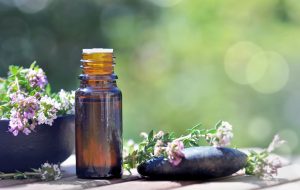 In recent years, the popularity of essential oils in Meriden has exploded, particularly among natural health enthusiasts. Are you thinking about using them as part of your overall wellness plan? You might start by choosing a few to help you sleep better. This blog post discusses some essential oils that have the potential to reduce sleep apnea symptoms and facilitate higher-quality rest.
Eucalyptus
If you are suffering from a cold or allergies, your airway can become congested, leading to an increased risk of snoring and airway blockage during sleep. You can reduce such congestion with eucalyptus essential oil. Many people enjoy placing a few drops of it in a diffuser so they can breathe it in. Others use chest rubs that contain eucalyptus.
Peppermint
Peppermint oil has established a reputation for its ability to reduce inflammation, which can be quite helpful in addressing airway congestion. It can even help to clear mucus out of the sinuses, further contributing to high-quality sleep. Many people find that inhaling diffused peppermint oil is useful for reducing snoring and lessening symptoms of sleep apnea.
Lavender
Lavender is famous for its calming properties. It has a mild sedative effect that can promote a peaceful state of mind. If you have difficulty falling asleep at night, lavender might be just what you need to catch some precious shuteye. It might even help you spend more time in the deeper stages of sleep, which is something that individuals with sleep apnea often struggle with.
Chamomile
Like lavender, chamomile is known for its ability to help people relax. It binds with benzodiazepine receptors in the body, which are partially responsible for promoting calmness and relaxation. Whether you brew a relaxing cup of chamomile tea or use it in its essential oil form, you may find that it helps you enjoy more restful nights.
Bergamot
Bergamot is responsible for giving earl grey tea its distinct aroma and flavor. In addition to being tasty, it also has some distinct benefits in its essential oil form. It has mood-enhancing qualities, and it can play a role in promoting high-quality rest. One study even found that patients who slept with bergamot-infused cotton balls woke up less often and enjoyed more restful sleep.
Using Essential Oils for Better Sleep
Essential oils can be mixed together to create sleep-promoting combinations. They can be applied topically, breathed in through a diffuser, or used it other ways. They are sold by many different brands, so you may have to try several products before you find the ones that work best for you.
Also, keep in mind that while essential oils may help you sleep better, they are not a substitute for sleep apnea treatment from a medical professional. You will likely need to continue using your oral appliance or CPAP machine.
Essential oils may be an excellent addition to your nightly routine. They have the potential to help you relax, breathe easier, and enjoy higher-quality sleep. Why not give them a try?
Meet the Practice
The talented, empathetic dentists at Meriden Dental Group are proud to offer sleep apnea treatment as one of their many services. If you are concerned about the quality of your sleep, they can help you arrange for appropriate testing and follow-up care. To learn more about how they may be able to serve you, contact our office at 203-404-6800.