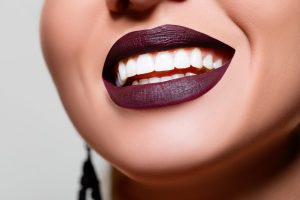 Due to dark beverages, pigmented foods, and the passage of time, teeth naturally incur stains. Some over-the-counter whitening products can reduce discoloration, but they are not as powerful as professional options. Would you like to experience the dramatic results that can only come from a professional treatment without spending hundreds of dollars? Contact us to schedule your first appointment with Meriden Dental Group. You may be eligible for our FREE teeth whitening promotion.
How It Works
If you would like to try free professional whitening, call us to schedule an exam and cleaning. Mention that you are interested in our promotion.
When you come in for your appointment, we will welcome you and double-check to make sure that all the necessary paperwork is in order. Then, we will escort you farther into our office, where we will start your exam. Not only will we visually check for signs of cavities and gum disease, but we will also take some X-Rays to find out what is happening beneath your gumline. If your checkup reveals any issues that require treatment, we will recommend a procedure to get your smile's health back on track.
Additionally, your appointment will include a refreshing cleaning with one of our talented hygienists. Using special tools, they will remove plaque and tartar from your teeth. They will also polish your teeth and offer some personalized tips on at-home care.
At your appointment's conclusion, you will receive your whitening kit. Its pre-loaded trays are easy to use. As long as you carefully follow the provided instructions, your teeth should become several shades brighter within just a few weeks.
Important Details
Here are some key details about this special promotion:
It is limited to new patients only. Our existing patients are precious to us, but this offer is exclusively for those who are new to our practice.
You must visit us for an exam and cleaning. Free consultations are not eligible for our teeth whitening promotion. Your appointment must be paid for in full. Cancellations and no-shows are excluded from this offer.
Teeth whitening is not right for everyone. Some dental health issues make it inadvisable to whiten teeth. If you have any such problems, you will not get your free whitening kit right away. We may be able to address your oral health problems so you can take advantage of cosmetic treatments in the future.
This is a limited-time offer. Our free teeth whitening promotion expires on July 31, 2022. Appointment openings can fill up quickly, so we urge you to book your spot ASAP.
Are you ready to brighten your smile? Visit us to get a FREE professional whitening kit!
Meet the Practice
The talented doctors at Meriden Dental Group have decades of combined experience, and they are continually looking for new ways to provide comfortable, high-quality care. Preventive, restorative, and cosmetic services are all available in our practice. To learn more about us and our current promotions, contact us at 203-404-6800.